Let me take up the names of giants in this area pen down the key features which will help me to take a wise decision.
Idea needs to be generated but takes time to become plan as running on the road without understanding the road and situation will make us loose …..
Magneto , Shopify , Yo Kant , VTEX  ….. which way to go 
It focus on upstream client with CIO generated 
So it will lead me to following profits 
Points needs to be considered  are————I consider
Quick and Easy Navigation
The navigation must be easy and quick to avoid time delay of customers otherwise they will just retrace back. Because people online do not want to spare and loose much of the time at one place if it creates any technical issues.
Mobile And Cross Channel Availability
We must consider the mobile users Data before bringing out the e commerce portal for ventures . There must be easy migration across channel to get best results .features which attract me will definitely attract my customers .If you want to be leader in your trade try to perceive the facts from the eyes of your customers
A Person's Shopping Experience
People opting the platform I choose must be fantastic in terms of my clients and there experience will boost me and give me chance to rectify myself …… the rotten areas .
Exciting App Store Designs
My App Store is my online shop to propagate my brand …. So it must be decorative and so attractive that customers get the feel to taste experience every product of my shop. It is important part which I consider to take my decision .
Polite Backend Team
When it comes to business my  hr and backend must be so humble and patient to deal with the evolving issues of customers even if they screams they are our esteemed clients … so always for a business to flourish team must be cordialAs team can make you or it can kill you
Convenient Options
Payment options must be in total and easy hassle free because that part of it will take some time then it is going to give us huge loss in total
Responsive Software:
Prompt response of all the possible problems of customers is important and needs to be solved instantly that is an attribute of good and best working software .
No Malware Associated
There must not be any malware associated with software . It is again loosing authentic credibility of trader. Online trading is full of malware so to be a leader to tomorrow needs to be genuine.
Authentic Marketing
Marketing and product quality must be rated as per price .wrong products will lead to great loss in total . Product specifications must be like what they are and service provided must be what we say we give more than that .My customer is not less than a messenger of lord as he gives me bread and butter to live ….. so he is utmost important
Decide decide ……..
Shopify Marketplace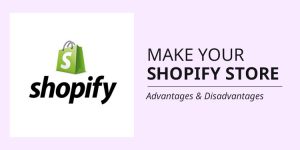 People search and show wide interest in Shopify marketplace due to varied reasons ….for starting phase it is required more.
Advantages
Shipping rates are affordable ,adding text for multiple languages, major credit cards paying options available say it Amazon , discover , visa , master card .it has popular re targeting areas like send e mail to add productivity and   to save  time. 
It generate indirect income like due to payment gateway 2 percent charge  is levied on every transaction. Target small and medium clients roughly around 325,000 online stores with 1,000,000 active users. Easy to set up at the starting only, had highly recommendable user interface. Can add on ERP as enterprise resource planning feature and has handy tools option for customer related management. 
Disadvantages
Add on credit cards requires code changing and it has its own code changing language which is specific to it. Transaction fees can add up due to website builder expert who thus makes it expensive for customers.
Advice
Good to start with Shopify if it comes to small and new ventures to set their foot in e commerce world of entrepreneur industry.
Magneto Marketplace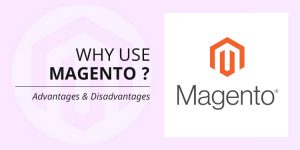 It has endless potential for customization and provide various facilities to clients in a manner say
Advantages
Magneto Marketplace has facility for effective check out for customers. It has potential to customize data into categories, shipping to other address if needed , facility like bill me later program to help customer and his finance purchase, wide plans which are free to use which has paid variants but are again customizable as per task . It provides one click payment guest check out and shipping to other address if needed. The attractive feature bill me later is one program that help in finance.
Disadvantages
It has all paid variants though customizable. The client must be tech expertise as software is not user friendly. It made around 150,000 innovators At your disposal .Changes made by other people are free for other people as well. It requires huge investment of time. Lot of payment hassles due to its integration with authorize .net or pay-pal .
Advice
Those who are technically competent and are looking for some large business at e commerce portal can focus it
Woo Commerce Marketplace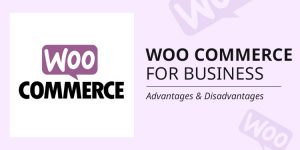 It is basically a copyright of word press platform for all business .it has also huge number of advantages
Advantages
woo commerce marketplace provides facility to add data on the existing page with ease .availability of free plug in for word press documents that is can create free website or blog on it and thus different from magneto as it focus on CMS which is basically content management system . It is simple with it to add online store. Better check out facility . It is a Fantastic way to migrate from existing web into ecommerce platform . Easy integration.
Disadvantages
Cost gets increased a lot. Perfect for only word press document
Advice
It is actually a reasonable and wise decision to freeze woo commerce for small organizations and start up .
Trade Gecko Marketplace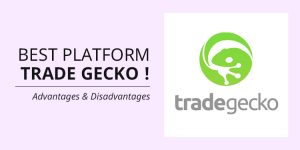 Best platform available for many .
Advantages
Best platform and friendly one for customers. It is mobile responsive and user friendly so best for customers.wide variety of features and functionality. Good degree of integration with amazon and eBay .attractive power features. 180,000 are responding at this platformBest way to sign in without hurdles. Beautiful responsive themes and power features makes it a complete package.
Disadvantages
Before keeping your feet at this platform important thing is to look up the backend support must be efficient and prompt in responding and sorting the issues. High cost due to sub fees , delete charges , extra tax cut …
Advice :
For small business and new start ups with integration facility available for 180,000 client base .
Yo Kart Marketplace

For start up and SMPs
Advantages
Availability of multi vendor stores like amazon and eBay . Multi lingual to connect globally thus huge client base .multi currency features for suitability of all types of clients. Good owners brings authenticity by providing licence .
Disadvantages
Robust structure and customization in it . It has many default themes. It has dollar 250 start up package available for clients of all types .
Advice
for start ups it is something to be considered.
V TEX Marketplace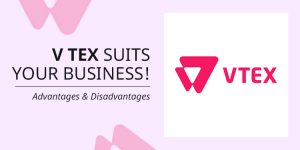 Brazilian cloud base software portal of generating business around $1.8 billion .it suits business of all brackets.
Advantages
It gives password free check out facility it organises traffic by 30 percent.it has 68 percent faster SaaS modes . But there is not complete ownership of store or source code . Easy usability facility is available . Economically it is attractive to freeze in . The fashion designs are highly vulnerable and porous .huge number of payment options for the ease of customers.it was made in order to fulfil global needs as well . Earning every month million dollar profits.
Disadvantages
Adding some feature to it will be highly troublesome. Tictail makes high commissions. The chap needs basic coding skills