eCommerce website Price in India are decided by some factors which we mentioned below. Lets have a look what is Ecommerce website is  and  its unique features . These websites are mostly used to sell items or services, thus everything from a catalog page to a shopping cart must fit within the purchasing flow for a consumer visiting your eCommerce website. The following are some of the things that are required to construct a shopping site.
How much does an eCommerce website cost in India?
Building an eCommerce website cost in India is unquestionably a one-time expenditure, but managing and sustaining it adds a continuous budget for businesses going online. Choosing realistic numbers to get you an online shop is dependent on a variety of aspects, including eCommerce platform selection, domain and hosting costs, features to be included, and design freedom.
The more service providers you search for various eCommerce services, the larger your budget will be. An eCommerce platform may help you manage all of your eCommerce website needs in one location, giving you everything you need to establish your online business in one spot. You may construct your online website for free and then publish your mobile app as you scale up.
Purchasing a domain
Purchasing a domain name allows you to distinguish your website from the competition; it should define your brand, reflect your offerings, and be easy to remember. To buy a domain name, it will cost you between Rs. 900 and Rs. 1200 a year. Every year, you must renew your domain registration.
Plans for web hosting
Once you have your company domain, you must host it someplace on the internet, which necessitates the use of web hosting services. The cost of hosting services varies based on the type of eCommerce website packages in India you select for your company. This might cost between Rs.500 and Rs.1000 every month.
Charges for Designing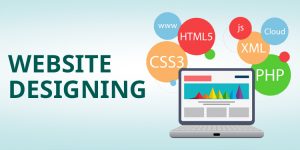 Professional site design can be expensive, even if it is a one-time fee. It depends on your design needs, the experience of the resources you hire, and the eCommerce website cost in India you choose. It may incur costs ranging from Rs. 10,000 to Rs. 60,000.
Responsive Designing/Web Optimization
A responsive website is essential for ranking as well as for the user experience. For a small or medium-sized website, the costs of developing a responsive website that can be visited via any device such as a desktop, laptop, tablet, or smartphone might be between Rs. 3000 and Rs. 5000.
CMS For Dynamic Web Requirements
If you are constructing a dynamic eCommerce website that will require regular changes, you will need a good CMS. You may need to outsource or create one with web developers, and the eCommerce website price in India may range from Rs. 1,00,000 to Rs. 5,00,000 for this.
Search Engine Marketing (SEO)
Technically, you'll need the help of SEO professionals to get your online store SEO-ready. They can provide you with SEO packages that include on-page SEO, off-page SEO, on-site SEO, off-site SEO, or a mix of a few or all of these services. The fees that might be imposed for this would vary between Rs. 20,000 and Rs. 45,000.
Plugins or Extensions & Functionality
Though most systems will meet basic eCommerce requirements, if you desire bespoke capabilities, the price will rise. This is because the extensions or plugins required by your e-commerce website are built by third parties and are not free. Accepting payments online, sending order alerts or abandoned cart recovery emails, adding a premium photo gallery, or a CRM are some examples.
Shopping Cart Application
This is software that may be purchased (one-time charge) or rented from a hosting provider (monthly/annual fee). This program allows online shoppers to gather a list of things for purchase, which is referred to as "putting items in the shopping cart" or "adding to cart." During checkout, the software computes an order total that includes shipping and handling (i.e. postage and packing) charges as well as any relevant taxes.
Here's a comparison of shopping cart software. If you are prepared to invest some time and learn how to use these tools, there is a plethora of free software accessible. However, it normally costs for making eCommerce website development between 500 and 5,000 every month.
Gateway for Payment
You must set up a system for receiving online payments from your consumers, and there are several service providers for this. All providers charge a setup fee as well as a commission on each transaction ranging from 2 to 7 percent of the total amount. The payment gateway allows the consumer to transfer the bill amount using their net banking/credit card/debit card. Set costs range from a minimum of 6000 to a maximum of 25000 one-time non-refundable charges, plus a 2-7 percent transaction fee and a yearly maintenance fee of 1000- 4000 per year.
Logistics and shipping
This is the final stage of your online sales procedure, in which you must deliver the things bought online by your clients. There are several courier and shipping providers with whom you may form a partnership for big orders and receive a better rate. Because not all courier companies cover the entire country, you must prepare ahead of time and keep your online commitments up to date (i.e delivery time frame mentioned on the website). The charges are based on the overall weight of the shipments. Minimum is 25- 50 grams of the courier, with a maximum of 500 gm. This is in addition to the web design fees that you will have to pay a web developer if you do not know how to put up a website.
Hosting an eCommerce website is a simple option
Aside from all of this, you have the option of using a hosted eCommerce platform supplied by numerous organizations, which will charge you monthly or annually and provide you with all of the services listed above under the specific plans that they offer.
Small and medium-sized e-commerce website cost in India
This is the third type of service provider, offering excellent services at a lower cost than large corporations but more than startups. The average cost of their service for constructing an e-commerce website cost in India is estimated to be approximately 7 to10 lakh. The typical cost of developing an e-commerce website in India varies depending on the sort of firm
Conclusion
It is advised that firms in all of these areas review their offerings. After determining the finest firm to fit your needs, you may finalize the transaction. Also, inquire ahead of time about the development platform that will be used to create your website. You must choose which of them will be useful in establishing the type of eCommerce website development you desire. Unless your startup has a large and dedicated client base, it is also wise to have a possible backup. Putting your business online has the potential to greatly expand your reach and raise your revenues. Make the figures now and decide if the investment is worthwhile for your company.
1. HOW MUCH DOES IT COST TO START A WEBSITE IN INDIA?
The cost of an eCommerce website comprises the cost of a domain, hosting, and development. The typical cost of a name and hosting is around 1000/year and 3000/year, respectively. Furthermore, the cost of an eCommerce website in India is determined by the eCommerce functionality and web design requirements. Ecommerce provides ready-to-install eCommerce website packages with all necessary features and the possibility to choose an online store design eCommerce designs available with us. Our regular features package has a one-time installation fee of 15,000, and our multi vendor features plan has a fee of 20,000.
2. WHAT FACTORS AFFECT THE COST OF ECOMMERCE WEBSITE  IN INDIA?
In India, several eCommerce price plans in India are ranging from a few thousand to a few lacs. The top four things that influence it are listed below. Domain and hosting costs # E commerce framework and technology utilized # Cost of developing extensions/modules to improve it # Cost of developing UI design preferences
3. WHAT IS THE DIFFERENCE BETWEEN ONE-TIME AND MONTHLY/YEARLY eCOMMERCE WEBSITE PRICING IN INDIA?
The construction of an independent eCommerce solution for you is a one-time expense, with eCommerce development done on your domain and host, and all source code remaining with you on your host. You have total control over your eCommerce solution and may engage any eCommerce develop Cost or web designer to manage it. Because it is custom-made for you, it may cost a bit extra. A ready-made solution with a specified set of core eCommerce functionality paired with some online shop designs could be less expensive.